Around the World
Around the world, luxury brands are effectively embedding global responsibility into their business strategy to ensure what they do is influenced by both goals and values. At the same time, many are also recognizing there is more to creating social and environmental impact than just financial donations. While philanthropy is of enormous value, collaborative relationships with non-profit and non-governmental organizations can lead to more effective social missions and create bigger positive impact for all parties concerned.
At The Ritz-Carlton Hotel Company, our multi-faceted Community Footprints social responsibility and sustainability framework is integrated into our business strategy. It's deployed through all corporate departments and cascaded to all hotels worldwide under three defined pillars: Well-being of Children; Hunger and Poverty Relief; and Environmental Responsibility. Community Footprints leverages a commitment to service excellence and extends it into the local communities in which we do business.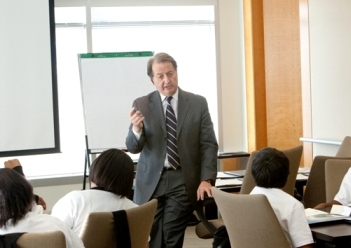 Herve Humler, President and COO, Ritz-Carlton, Mentoring Succeed Through Service Students
One such example is our Succeed Through Service program. Succeed through Service benefits disadvantaged students who don't have access to positive role models, cannot envision a career, and don't feel connected to their communities. Developed in 2009 in collaboration with America's Promise Alliance, the program is now active at all Ritz-Carlton hotels globally. Pairing Ritz-Carlton employees with at-risk students, the curriculum teaches critical life and career skills and broadens young student's knowledge of the world.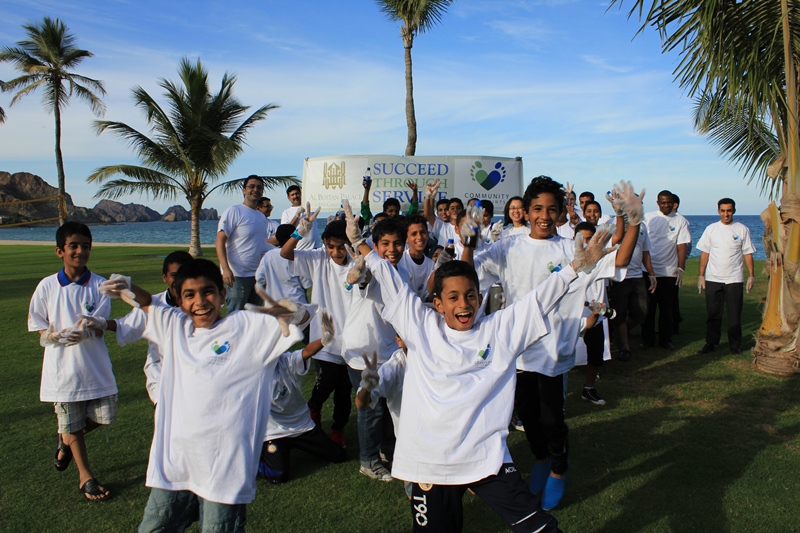 Succeed Through Service Student groups, Muscat, Oman
Today, Succeed Through Service is in over 90 schools and children's organizations around the globe. By harnessing the skills, knowledge and experience of our employees to inspire and engage at-risk youth, we support America's Promise Alliance in their mission to see young students flourish and remain in school.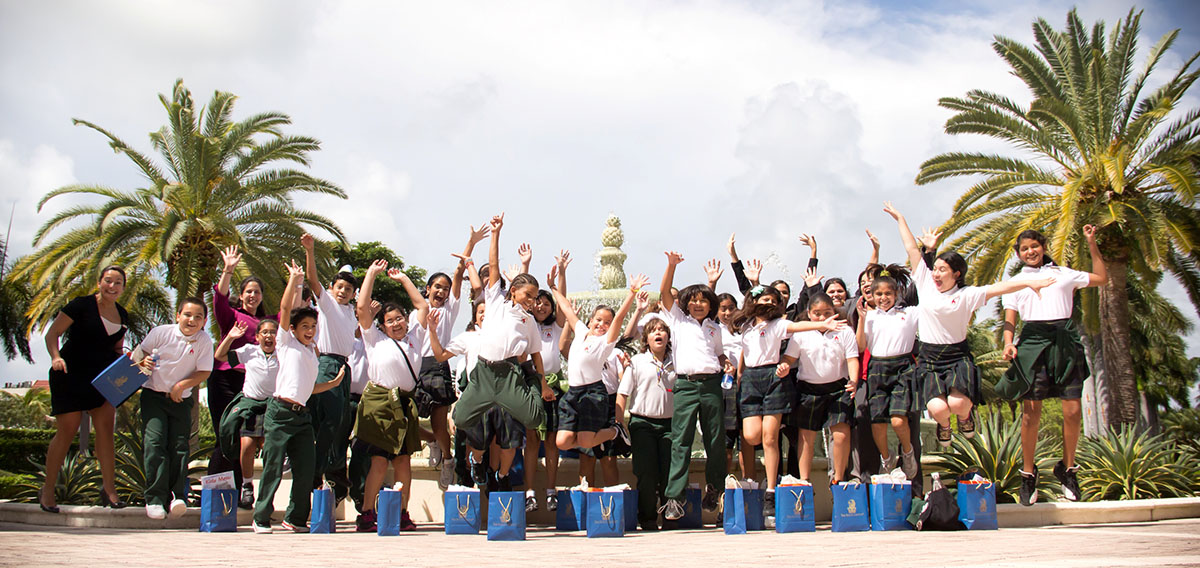 Succeed Through Service Student groups, Key Biscayne
To broaden the reach of Succeed Through Service and scale the impact, in September 2013, the curriculum will be available on a non-proprietary "Open Source" basis to other companies, educators and non-profit organizations – an action designed to be a catalyst to inspire others to get involved in helping at-risk youth in their community.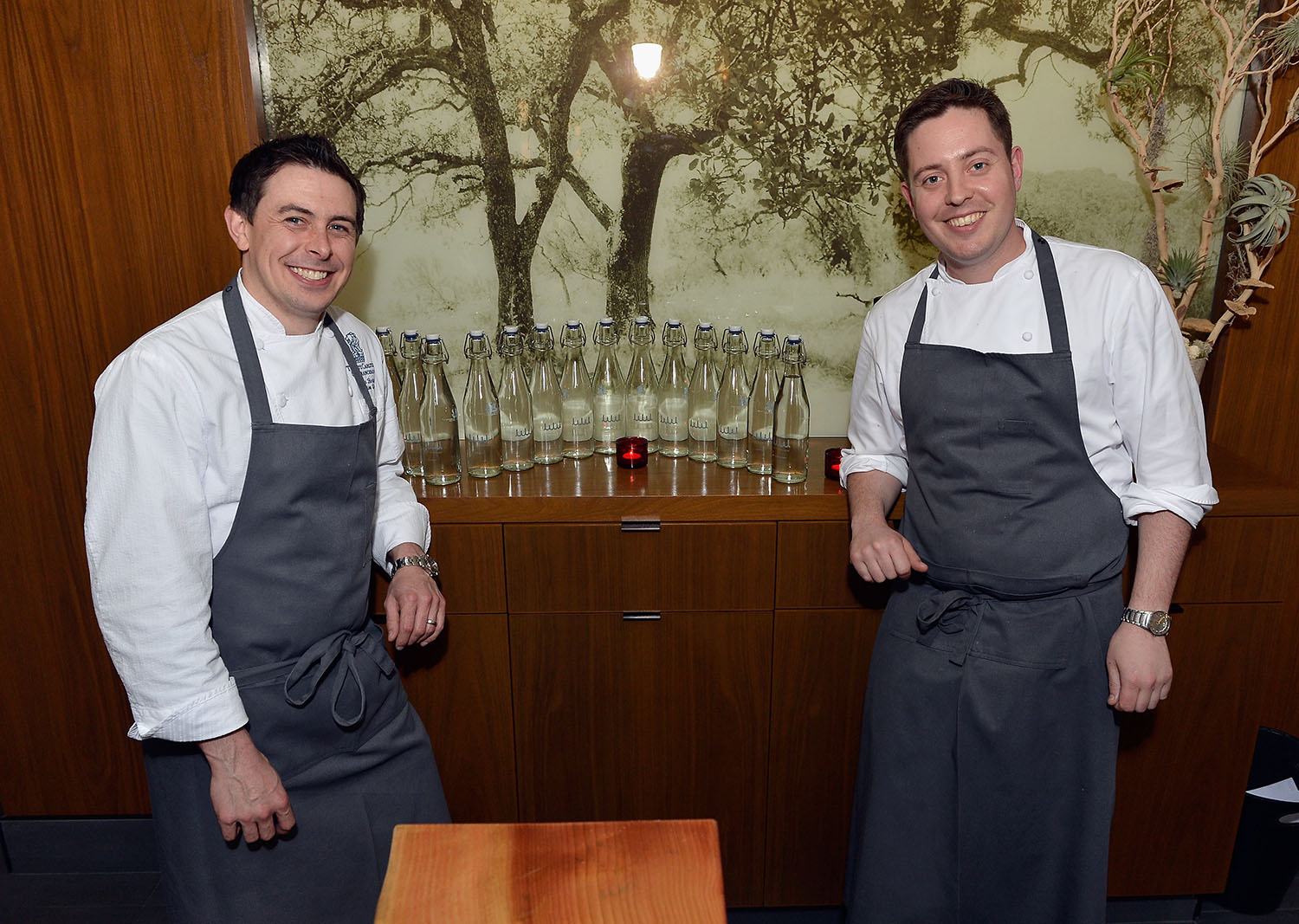 WHOLE WORLD Water Launch Event At Parallel 37 At The Ritz-Carlton, San Francisco
Another collaboration we are proud of is with WHOLE WORLD Water. Through their model, hotels, restaurants and spas filter water at source, bottle it in reusable glass bottles and sell it to their guests. Ten percent of the proceeds are donated to The WHOLE WORLD Water Fund; a fund benefiting clean and safe water projects across the globe. We have joined the initiative and are currently piloting it in the US at a cross section of city and resort hotels. WHOLE WORLD Water has the compelling mission to unite our industry, create scalable impact, and make environmental, social and economic progress in communities around the world.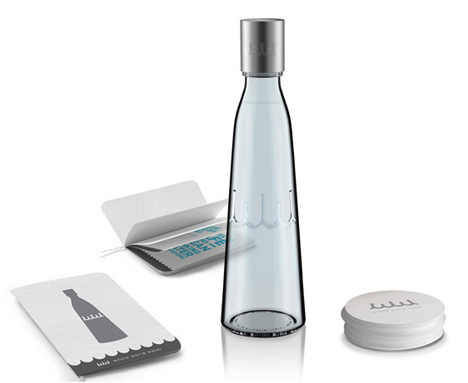 WHOLE WORLD Water Booklet and Coasters
Luxury consumers increasingly seek authentic emotional connections and want to give back. So luxury brands must continue to explore ways to enable consumers to directly make a meaningful difference. As an example, through our Give Back Getaways program (www.givebackgetaways.com) we joined forces with our Community Footprints partners around the world to create half-day voluntourism experiences designed to in inspire our guests through education, awareness, and community engagement. Our Ritz-Carlton Community Footprints program is only one example of many in the industry. The good news is, these are dynamic times in the luxury arena, with consumers and employees responding positively as businesses continue to align with the values of civic and global responsibility.