Gemflix, A Series Of Online Jewelry Chats

Jill Newman
Gem X, the New York City based private social club for jewelry enthusiasts, has embraced technology and moved its conversations to Zoom.
Gem X, a private social club for jewelry enthusiasts was founded in 2017. It has now expanded to become a global community of friends, mentors and collaborators.
The club, that has been providing a behind-the-scenes glimpse of the jewelry industry via intimate tours of designer studios, auction houses, museums and top brands including Cartier and Bulgari, was about to launch its latest roster of live events for the spring when lockdown was called. The founders then adapted to the online platform in a creative way with Gemflix.  With Gemflix, the club is making its lockdown presentations from some of the world's top jewelry experts from across the world.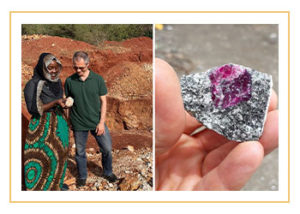 Stuart Pool,
Image Courtesy, Gem X
The jewelry experts participate and share their wealth of knowledge in bi-weekly broadcasts that are available to everyone. Through Gemflix, members are bonding over jewelry and countless tales of craftsmanship and history and have the added advantage of being able to access the archive of Zoom-events already recorded.
Voluntary contributions are encouraged to causes addressing the impact of Covid-19, including No Kid Hungry in the US, Médecins Sans Frontières, and now Gem Legacy, which is raising money for its coronavirus relief efforts for miners in Tanzania.
Images Courtesy : Gem X