Ikos Resorts Welcomes Guests Back With Its New "Ikos Green" Program

As Ikos Resorts starts to welcome guests back to its luxury all-inclusive resorts this season, the commitment to sustainability remains a key focus.
Responsible, involved, luxurious and beautiful is how one could describe the brand "Ikos Resorts". The resorts are found in spectacular locations – each with a private secluded beach, several pools for you to choose from and acres of landscaped gardens for you to explore.
A core Ikos value is to respect the environment, nature and local tradition. As a multi award winning brand, Ikos Resorts has been previously recognized for its unparalleled service and excellence with both Ikos Oceania and Ikos Olivia in Halkidiki, voted as the best luxury all-inclusive resorts worldwide and in Europe in the 2019 Trip Advisor Travellers' Choice® awards, for the third consecutive year.
"Ikos Green" is built around four pillars: The commitment to greener operations and reducing waster; partnering with local and organic producers; commitment to caring about local environment including partnerships with local restaurants; and active partnerships for greener learning and experiences for guests including mini clubs for kids.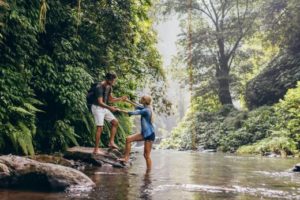 Ikos Green – Guest Involvement
Ikos has a variety of opportunities to involve younger guests in its eco-learning programs for guests, available to
children at the Mini and Teens Club. They can learn about local biodiversity, including dolphins, sea birds and olive
trees, as well as local customs and products. Guests can also visit the onsite herb gardens and local wineries, or go hiking, biking and bird-watching.
Ikos Green – Supporting Local Producers
In partnership with the American Farm School and CERTH, the Bodossaki Foundation has set up Thought for Food, a thematic fund to support individual farmers, small businesses and cooperatives, active in the production of the five
flagship Greek agricultural product categories: olives and olive products, honey, animal products, fruits and vegetables and aromatic plants. The Group is a key partner in this initiative, providing scholarships to farmers,
with the aim to support four local producers in Halkidiki, equipping them to grow and reach larger markets.
Ikos Green – Reducing Waste
Special emphasis is placed on reducing the use of plastic and replacing single use plastic items, such as plastic straws with paper straws. Plastic, paper, cans, aluminum tins, Nespresso capsules, batteries and old appliances among other types of waste are extensively recycled across all resorts and used cooking oil is collected and converted into biofuel.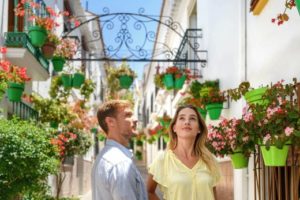 Ikos Green – Community Policy
Active involvement with the local communities in which it operates and to draw from local talent without compromising recruitment and performance standards. Ikos resorts also purchases, wherever possible, food and beverage products from local and domestic businesses; and partners with local organisations and charities in order to showcase and raise awareness of local customs and produce.
The IKOS Green program is fully aligned with the UN Sustainable Development  (SDG) goals and the  sustainability program is implemented, managed and monitored by skilled professional, internal and external audits.
All images courtesy : Ikos Resorts
---