Men are Trending
It is that time in the international fashion industry when menswear is seeing a rising business strategy. Across the globe, menswear accounts for 40 percent of total luxury sales.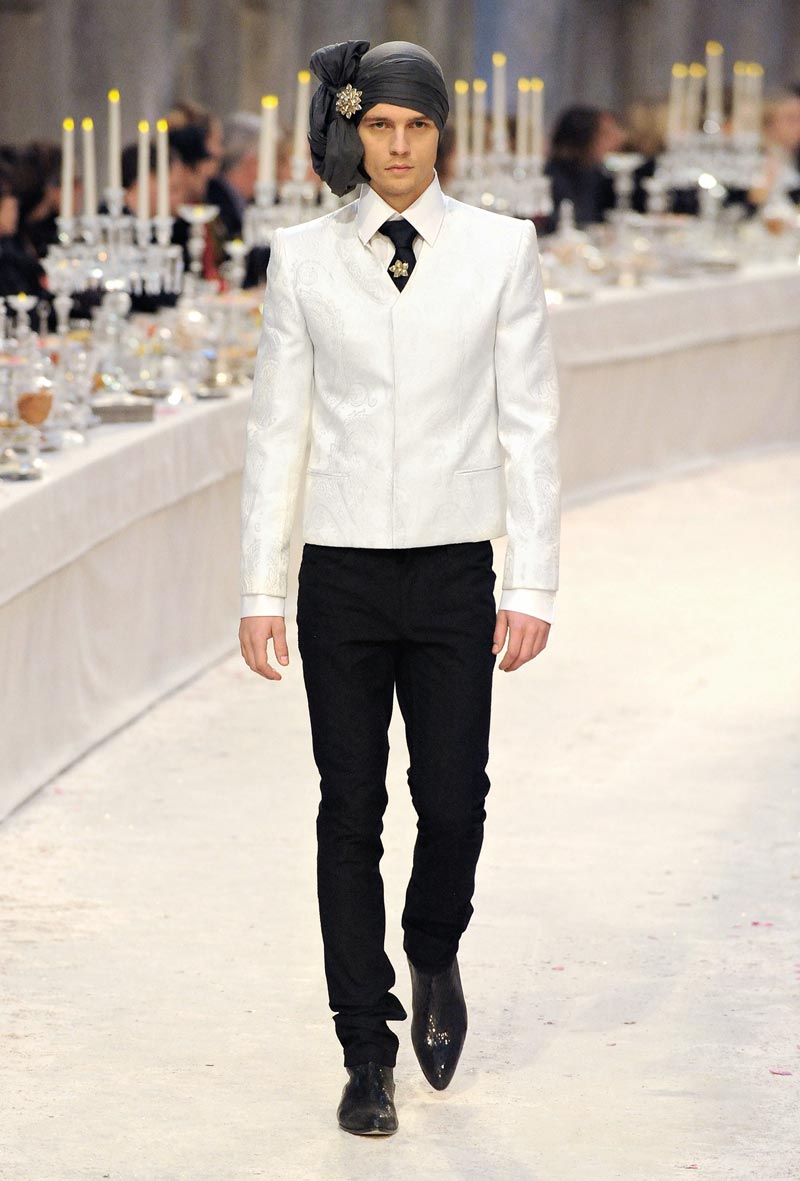 Chanel Menswear
Gabrielle 'Coco' Chanel is known across the world to have spear headed the feminist movement in France, during her time. She empowered women to put on their little black dresses and unshackle themselves, thus creating Chanel as a brand that is synonymous with the symbol of feminism. Ironically enough, in 2004, under the guidance of Karl Lagerfeld, the French luxury powerhouse launched its first menswear collection, a complete departure from what the brand was otherwise known for. However, it was an instant success and every year since Chanel has been launching limited-edition collections for men. The French brand's example is an example of the rising menswear trend in luxury business.
Popular Culture
A rising popularity of this trend can be attributed to recent television shows like Mad Men and Suits. The cocky lawyer, Harvey Specter, in Suits is revered for his impeccable dressing sense – sharp suits, polished shoes and perfectly coiffed. This, along with the increasing popularity of blogs and a host of fashion magazines, men today have easy access to style tips, catalogues, look books and runway reports. According to a 2012 report by consulting firm Bain & Co., the international luxury menswear market is growing at an annual rate of 14 percent – almost double of the womenswear segment. Across the globe, menswear accounts for 40 percent of total luxury sales.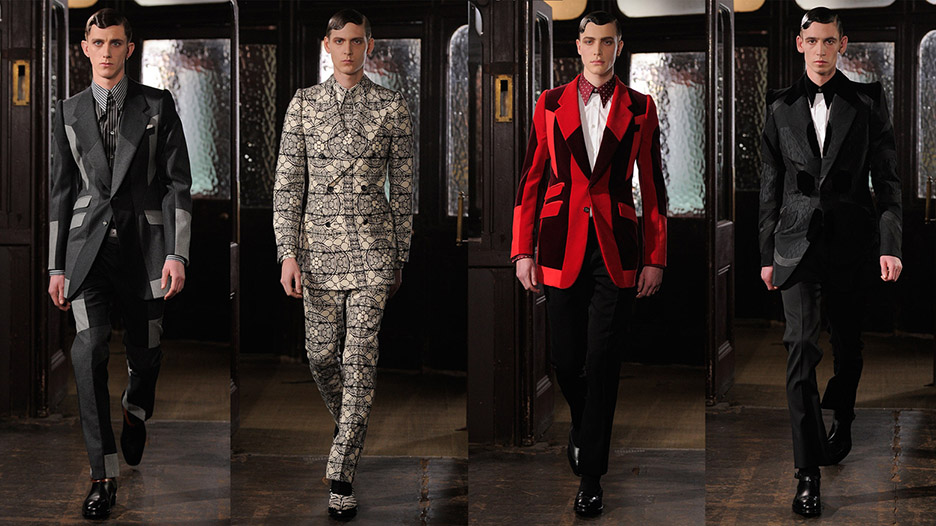 Alexander McQueen
International Brands
In January 2012, when Alexander McQueen, a brand known for its stunning couture collections for women, announced the McQueen for Hunstman bespoke service for men at their new Savile Row, London store, it returned to the roots of the late designer, who started his career under tailors like Gieves & Hawkes and Anderson & Sheppard. "We already offer couture for women, and wanted to add it for men; and our clients were asking for it. With this service we want to give them beautiful, handcrafted clothes, and emphasise artisanal work," said Sarah Burton, Creative Director, Alexander McQueen, in an interview with US-based publication WWD.
Similarly, Burberry has brought back the trend of British dandy. According to a report by James Lawson, Director, Ledbury Research, menswear and men's accessories currently represent 27 per cent of Burberry's overall sales. New York-based leather specialists Coach, known for its women's accessories, in early 2010 opened an exclusive retail space for men on Manhattan's Bleecker Street. Today, Coach Men boutiques have propped-up across the globe and the company estimates sales of its menswear collection to climb to US$1 billion within a few years.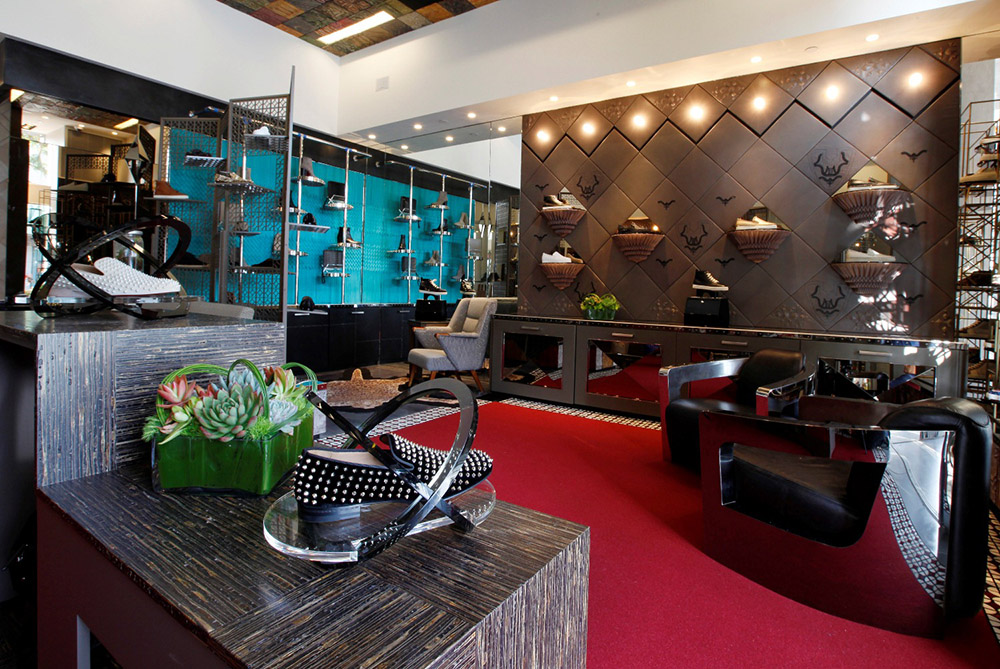 Christian Louboutin Men's LA Boutique
Across the Atlantic, the two French luxury behemoths – PPR and LVMH – subtly told the world that menswear is of importance to them. In November 2011, PPR bought Italian suit maker Brioni. A couple of months later LVMH showcased the first men's ready-to-wear collection from their shoe brand Berluti. In fact, in the last couple of years, two of the world's most revered shoe brands – Jimmy Choo and Christian Louboutin – diversified from towering heels to elegant shoes for men. While Choo's men's collection is sold only on the brand's website (jimmychoo.com), Louboutin opened its first men's exclusive boutique on Rue Jean-Jacques Rousseau, Paris.
Last November, when luxury department store Selfridges opened the largest men's shoe section in the world, housing 250 brands and 72,000 pairs, David Walker-Smith, Director of Menswear explained it as a part of their menswear expansion plan. "The new space is one of the cornerstones of our Menswear Master plan – the ongoing development of men's fashion at Selfridges," he said in an interview with Telegraph.
For the Indian Man
The rise in menswear collections from international brands can be seen in India, too. Almost every luxury brand housed within New Delhi's DLF Emporio and Mumbai's Palladium – Burberry, Canali, Paul Smith, Hugo Boss, Paul & Sharck, Bottega Veneta, Gucci, Tumi, Etro, Emporio Armani and Ermenegildo Zegna – have large sections that cater to men.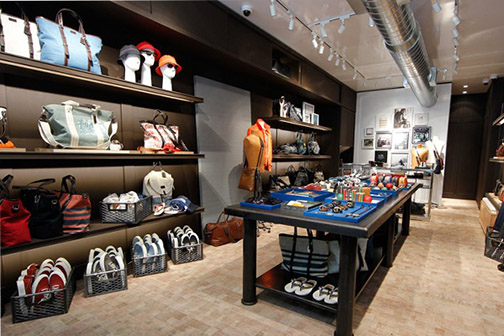 Coach Men's Store
The Mukesh Ambani-led Reliance Brands, post partnering up with Ermenegildo Zegna a couple of years ago, is bringing a mens wear revolution to the country. December 2012 saw the launch of the famous shirt maker Thomas Pink and American apparel brand Brooks Brothers. Arguably, the most popular menswear label under the Reliance Brands umbrella is Diesel. According to a spokesperson, the sales ratio for men versus women is pegged at 70:30.
According to a study conducted by Venn Research on the Indian mens wear market, the total revenue of the menswear segment amounted to US$ 11.8 billion in 2009. It had increased at the rate of 8.6 per cent between 2005 and 2009, faster than the Chinese market, which increased at 5.7 per cent, during the same period.
This sudden increase in the availability of international mens wear brands is not a brick-and-mortar phenomenon. In 2011, the British online retail site Net-a-Porter (netaporter.com) launched Mr. Porter (mrporter.com), a luxury retail portal exclusively for men. The response was over-whelming. With its vast range of apparel, shoes and accessories, the editorial-led website changed the way men shopped online. Back home, Elitify (elitify.com) has been aiming to become India's answer to Mr Porter. In an interview with Startupcentral.in, Amit Rawal, the company's founder, says, "If I were to calculate roughly, then of the 10 million shoppers online, I expect our target segment to be 10 million shoppers online, which includes aspirants as well as HNIs. This will grow significantly in the next few years as the online medium becomes more acceptable and the population of HNIs increase."
Keeping in mind the current scenario, it appears that luxury menswearis only going to get bigger in the next few years, in India and internationally. Men's fashion is coming of age and has become a force to reckon with Moreover, with elements like dedicated retail spaces, men-specific online luxury shopping, increased accessibility and visibility of brands, coupled with a willingness to invest in luxury products, the luxury menswear market is on a roll. And there's no looking back.