The Princess of Hearts
The royalty of Romanian descent tells us why India is her second home.

Heart For India Foundation
Even though Princess Francoise Sturdza is a royalty whose lineage is of Romanian descent, you can tell from her sense of ethnic sense of fashion, fused with contemporary elements and chunky, handcrafted gold jewellery, that India is her soul country. Her Highness speaks on her charitable cause Heart for India, an NGO that rehabilitates young orphans and destitute women. Created in 2005, HFI focusses on curbing poverty by providing children access to education. To achieve this goal, HFI uses a 360° model based on four key areas : education, health, hygiene and nutrition. Rather than talking the talk, HFI lets its credentials speak for itself–two of its schools have been selected as 'Model Schools,' from educational institutions across the country by the Indian Government's Department of Education and Literacy.

Satya Oblette, the Goodwill Ambassador for the Heart for India Foundation
As an orphan who was adopted from a foster home in Pondicherry by a French couple, who then grew up to join a rare breed of male supermodels to achieve global recognition, fronting ad campaigns for fashion houses like Kenzo, Gio Ferrari and Dolce & Gabbana, Satya Oblette is the goodwill ambassador for the cause. Considering that he is living proof of how love can change the fate of a destitute child, Sturdza believes that he has 'father figure' qualities that young children are drawn to.

The Princess with the kids from the Foundation
The Princess also speaks of many other things–her sense of style, her love for the country and how she balances a luxurious lifestyle with humbling acts of philanthropy. www.heartforindia.org
Define your sense of fashion.
My sense of style is a fusion of cultures. I love combining long, flowy, western designer gowns with ethnic Indian jewelry. Interesting things start happening to your ensemble when you mix-and-match different style sensibilities.

Princess Francoise Sturdza
Who do you admire?
Amal Clooney. It is rare enough to find beauty with a flawless sense of style. It is especially rare to top all that off with incredible intelligence.
What are your favorite restaurants across the world and why?
I love Indian food, especially garlic naan and South-Indian snacks! When it comes to restaurants, my personal favorite remains the 3 Michelin Star rated Sublimotion in Ibiza. Imagine being seated in a surreal environment where you can't predict where you will go next while you feast on some experimental, avante-garde cuisine. You can't explain Sublimotion in words, you must live it! www.sublimotionibiza.com
 
Sublimotion, (Image Courtesy– Sublimotionibiza.com)
What are your cities across the world?
I love all of India for its unfaltering optimism. I think San Francisco is the most beautiful city in the world. I love Paris, Rome and Venice because they are monumental.
Where do you usually check-in, given the choice?
The Hôtel de Crillon which is now closed for renovations, sadly.  I love it for its otherworldly magic and grandeur. www.crillon.com

Hôtel de Crillon, (Image Courtesy–paris-paris.com)
Where is your next vacation getaway going to be?
I have been travelling all of this year across the world and haven't been home. I've lived in some fine hotels across the world out of a suitcase! An ideal vacation for me would be in between my sheets at home in Geneva, getting forty winks, thank you!
What treasures does your handbag contain?
I always carry a small icon of a Hindu deity for luck, wherever I go. I have a large collection of them and I'm not quite finished. It is unbelievable how many Gods, Indians have! Sisley. I own every shade of lipstick they have.
Forest Essentials–trust me when I say this, I was bragging about their efficacy in Europe long before they became a famous luxury cosmetic. www.forestessentials.com

Forest Essentials Ayurvedic Products, (Image Courtesy- Forestessentialsindia.com)
Have you splurged recently?
I walked into Chanel the other day and eyed a long dress with an Indian brocade. It's tag said 3,200 €. I ogled at it, cried over my loss and walked out. With 3,200 € I could sponsor ten of my girl's vocational training for a year. Spending that money on shopping would be insane. www.chanel.com
Do you have any hobbies or collections?
As I mentioned earlier, I collect Hindu iconography. I also invest in Tibetan Art and kapilas from the 18th century. I design my own jewelry. They are mainly traditional Indian motifs.
What is the last movie you enjoyed?
Anna Karenina (1935) starring Greta Garbo and Frederic March and Sanjay Leela Bhansali's Devdas.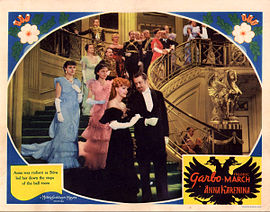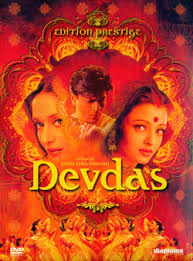 What is your favorite tipple?
Champagne. I don't have a particular favorite. As long as it is good champagne–served chilled, it should do.
How do you unwind after a long day?
I hate to admit this but I love reading trashy tabloids and glossy magazines. Even though I know half of what I'm reading isn't even true! (laughs)
If not for a businesswoman or a philanthropist, what would you be?
I'd run for presidency of the French Republic. I am a French citizen and keep receiving invitations to contest in politics.
What do you most cherish?
My daughter…
What are you future plans?
I possess everything, life has to offer. I only wish for serenity and am working towards its attainment.