Beyond the Obvious
In a market where consumers need to experience a brand before buying its products, large scale lifestyle events are proving to be an important touch point. This week, Marine Drive in Mumbai will convert into outdoor venue for the first Taste of Mumbai, an international food and drink festival. The event will bring together celebrated Indian chefs like Ritu Dalmia, Manu Chandra and Vicky Ratnani along with international names like Alain Fabrégues, Jehangir Mehta, Vivek Singh and Margot Janse. They will showcase some of their signature dishes and provide an opportunity for guests to taste and understand their cooking style. Apart from them, restaurants like Arola at JW Marriott Mumbai, Impresario Handmade – Riyaaz Amlani-owned Impresario Hospitality's fine dine division – Prego at The Westin Mumbai, Koh by Ian Kittichai at InterContinental Marine Drive and China House at Grand Hyatt Mumbai will also participate in the festival.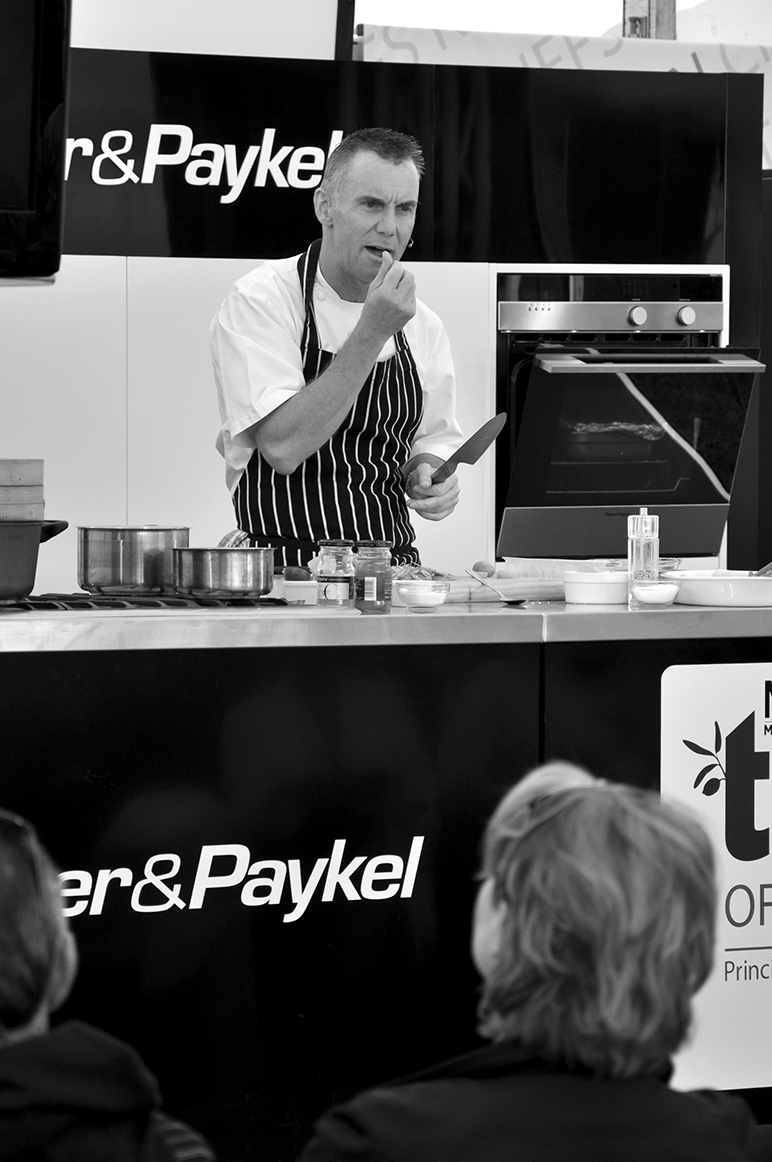 The Taste of Mumbai festival is officially sponsored by the premium banking services company American Express, in association with brands like the luxury home appliances maker Fisher & Paykel and Scottish single malt label Glenfiddich. While Fisher & Paykel will host the Taste Theatre, where culinary experts will share secrets and cooking tips, the Glenfiddich VIP Bar inside the American Express VIP Lounge will be offer the best malts from the brand. "Differentiation has emerged as the key element in engaging and exciting customers, and Taste provides a unique experience opportunity for us," says Sanjeev Wadhwa, Country Head, Fisher & Paykel India.
In a small market like India where brands are competing with each other to bite off the largest piece of a small pie of consumers, tying up with premium events like Taste of Mumbai offers them an access to a new set of consumers – those who can afford luxury but need to be initiated through a trial, a taste or an experience. "India, being a diverse market and one where different pockets exist within the country, luxury brands are now associating with huge-scale premium events. This is a simple yet effective way to engage with clientele and has an 80 percent hit rate. You are not only establishing loyalty with your existing clients but also building a large number of aspirational ones," says Zahara Gizelle Nedou, Chief Operations Officer, Chimera Entertainment, a New Delhi-based luxury marketing consulting firm.
Taste of Mumbai is not the only event in India that is being able to attract luxury brands as sponsors. Sulafest, the six-year-old wine and music festival at Sula Vineyards, Nashik, over the years has moved from being a grape-stomping and wine-drinking weekend for the masses to an upscale, high-quality lifestyle experience. Reason enough for Rolls-Royce and Mercedes-Benz to showcase their ultra-luxury rides at the 2013 edition of the event in February. The British car brand also invited some of their esteemed customers and future clients to experience the fest. "At Sula we believe that wine is not just a drink, it's a part of a sophisticated lifestyle. The Sula brand is perceived as an affordable luxury and associating with likeminded luxury brands not only enhances our brand but also compliments the brand values of each partner," says Chaitanya Rathi, Associate Vice President (Business Development), Sula Vineyards.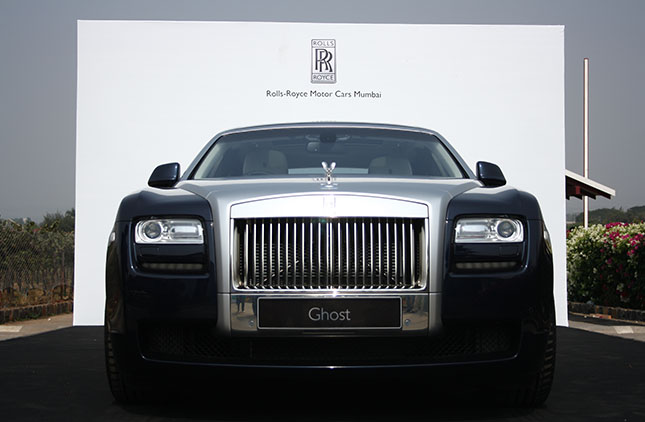 Sunburn, hosted in December each year, is one of Asia's largest music festivals. The three-day Electronic Dance Music (EDM) festival was inaugurated in 2007 and within the last six years has grown to become a Mecca for music, entertainment, food, shopping and lifestyle. Sunburn has moved beyond its initial target audience in cities like Mumbai and New Delhi and today, apart from inviting international DJs to perform, it also attracts a large number of foreign music enthusiasts. In December 2012, British premium automobile brand Mini Cooper co-sponsored the festival. As part of its on-ground activities the brand hosted a state-of-the-art lounge at the festival and ran their global contest 'Best Seats in the House', which allowed VIP guests to win a chance to party inside a Mini Cooper parked next to the performance stage.
For decades luxury brands have ensured that they follow an exclusive and un-reachable strategy. However, they are beginning to break away from that to tie-up with events that see mass attendance. Last December, over 50,000 people attended Sunburn and Sulafest's guest list has grown from 850 in its first year to 8,500 in 2013. "The most imperative feature for a brand sponsoring a commercial event is the number of people they can directly impact. Like any other property, Sunburn delivers a robust media plan across – TV, print, radio, outdoor and digital – which easily justifies a sizeable ROI for any partnering brand," says Shailendra Singh, Joint MD, Percept Limited, the organisers of Sunburn. Though all guests at Sunburn and Sulafest may not have been a prospective Mini Cooper or Rolls-Royce consumer, by associating with these events the brands aimed at projecting a lifestyle that they want consumers to link them with. "Sunburn over the years has become one of Asia's leading youth brand and Mini Cooper has a global traction from the youth. It only made sense for them to partner with us as their first major alliance in the country," Singh adds.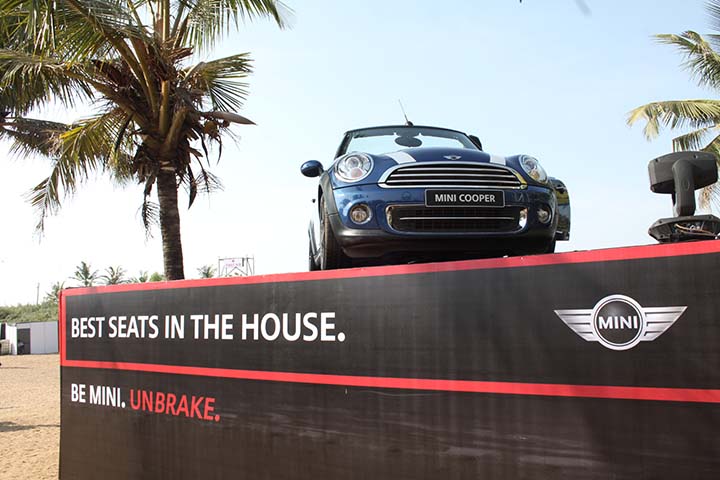 Everything comes for a price, and so does such large scale tie-ups for luxury brands. A lot is at risk. "A luxury brand must recognise if the event is a definite part of what it stands for and must not move away from its morals. On the other hand, the event must be able to bring in the right segment of people that appreciate the brand," says Nedou, explaining how a brand can be sure that it does not lose its brand value or luxury image. She believes that while treading on a new platform like this, it is very essential for a luxury brand to understand why the activity is necessary. Once that is in place, choosing an event to be associated with is easier. Nonetheless, in the competitive Indian market every brand needs to understand how best to customise their strategies without diluting their exclusivity and large scale events is just one solution to the bigger challenge. However, one that can be worth exploring.