Gucci Unveils New Nature Positive Climate Strategy

Gucci CEO Marco Bizzarri presented at the World Economic Forum in Davos the brand's new sustainability strategy, called the Natural Climate Solutions Portfolio.
Beyond the already known goal of zero carbon emissions and recycling waste materials, Gucci's new sustainability initiative program will focus on regenerative agriculture, rainforest conservation and a series of projects called REDD+, an acronym for "Reducing emissions from deforestation and forest degradation." All these objectives are part of the brand's new nature-positive strategy – a strategy that is committed not only to avoiding damage to the environment but that helps its recovery with the aim of making brand materials 100% sustainable by 2025 and reaching the consumption of only renewable energy for all brand-related structures by 2022 – a goal currently reaching 83%.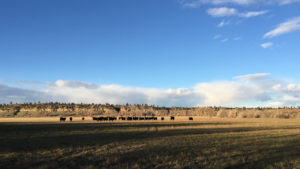 The label has been carbon neutral since 2018, by following the mitigation hierarchy its its supply chain: avoid, reduce, restore and then, as a last measure, offset its remaining greenhouse gas (GHG) emissions through nature-based solutions every year.
However this new initiative goes towards a more nature-positive approach, with an aim to protect and restore critical forests and mangroves, while also investing in regenerative agriculture within its supply chain, and more broadly, to give back to nature.
Marco Bizzarri, Gucci's President and CEO, said in a statement, 'The evolution of our strategy incorporates a series of clear climate actions that will continue to prioritize reducing our emissions and drawing down CO2, which allows us to maintain carbon neutrality across our entire supply chain. At the same time, we are investing in regenerative agriculture as an important pillar of our approach".
This latest series of REDD+ projects, carried out through strategic partnerships with environmental associations around the world, will be dedicated to the environmental protection of areas such as the Chyulu Hills in Kenya, the Zimbabwe Nature Reserves and the Mangrove Ecoregion in Honduras.
Images Courtesy – Gucci.com and Gucci Equilibrum