Luxury Service: A Maze
"Indian luxury hotel brands are known for their service quality and as an international brand it is difficult but imperative for us to match up to their standard," Yann Caillère, CEO, Accor had told me in an interview earlier. Known to be treat guests as god, Indian hospitality brands like Taj Hotels Resorts & Palaces, The Leela Palaces Hotels and Resorts, The Oberoi Hotels & Resorts, and ITC Hotels are leaders in providing exceptional service in the luxury industry in India. In fact, The Oberoi Group and The Taj Group also own and operate hotel management schools in India, to ensure that they have a constant flow of high quality staff joining their ever expanding team and portfolio of properties. Surprisingly then, most international luxury brands, otherwise known to offer exceptional service at their stores worldwide, fail to offer the same quality of service in India.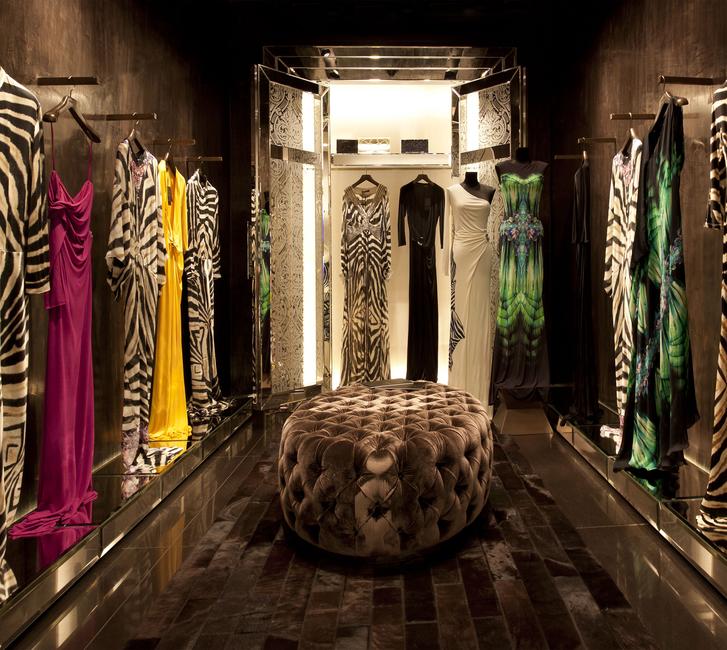 Roberto Cavalli at DLF Emporio, New Delhi
Lack of Proper Training
Stalwarts of the Indian hospitality industry, like PRS Oberoi, Executive Chairman, The Oberoi Group understood that there would be a demand for good quality staff in the group's hotels and started The Oberoi Centre of Learning and Development in New Delhi in the year 1966. However, the fast growing luxury fashion, accessories and automobiles industry in the country has brought in international brands at such a rapid pace in the last decade that most luxury promoters have relied on filling the need for retail staff from high-street brands. With many Indian franchisees heavily concentrated on sales volumes rather than ensuring international quality, the gap that exists between the service standard offered by a high-street sales staff and a luxury salesperson has often been ignored. "Who should invest in the education – the brand or the employee? When you tell brands to enrol their employees in a training programme, they turn around and tell you that they don't want to invest because the employees will get better jobs. On the other hand, individual sales people believe that they don't need training as they are already working with Louis Vuitton or Gucci," said Abhay Gupta, Co-founder, Luxury Connect, a New Delhi-based consulting firm that organises retail and management courses for the luxury industry.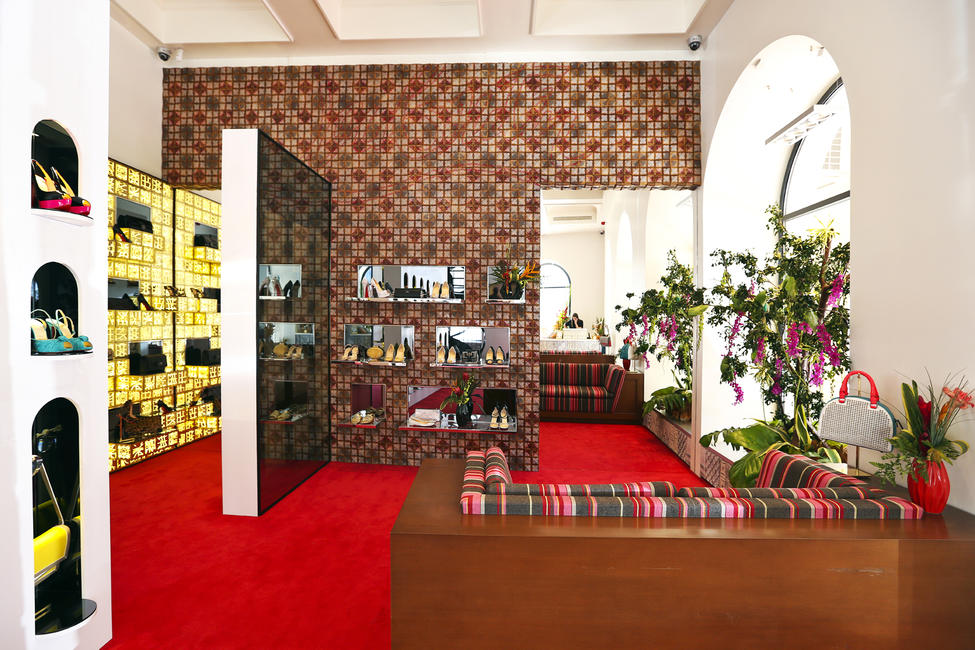 Christian Louboutin at Horniman Circle, Mumbai
Cultural Gap
For most Indians, be it the large number of middle class luxury consumers or salespeople at retail outlets, international luxury is a fairly new concept. Few of them have heard the names of most brands, let alone purchased products from them. For example, French luxury brand Louis Vuitton barely customises service for India as it believes in offering a French savoire-faire to its customers. It isn't easy for the brand to do this with the help of sales staff who have neither never travelled to France nor have previously studied the country's culture. "The challenge lies in making the staff understand a culture that they have no link with. We show them videos and maps of France and talk to them about important things that are a part of French culture," said Nandini Joshi, Ex Country Manager, Louis Vuitton India.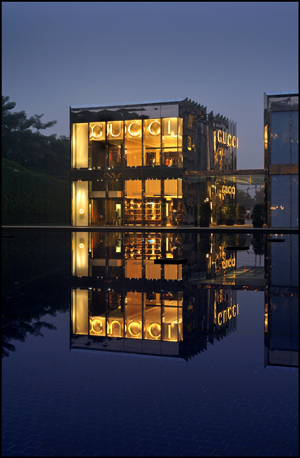 Gucci at The Oberoi, Gurgaon
For consumers, especially those in Tier II and III cities, cultural gap exists in the form of intimidating store façades, interior designs that replicate that of boutiques abroad, and impeccably dressed staff who look more like managers than salespersons.
Increasingly, as more international brands opt to enter the Indian market via the joint venture route, and have more control over the day to day functioning of their businesses in the country, there will be a larger need for highly qualified and trained sales staff. With international luxury education costing far more than what most young Indians can afford to shell out, a few private institutions in the country have started offering luxury courses. The future looks bright and the retail service standard graph is definitely a rising one. However, will this mean many more intimidated consumers in the Tier II and III cities? "The Indian market is so diverse that brands need to do a little study to understand who is spending the money and hire people who relate to that culture," said Narresh Kukreja, Founder, Shivan & Narresh. – See more at: http://luxurynext.com/luxury-service-a-maze.html#sthash.uyb55ILf.dpuf